Electrical grade aluminum busbar
Author:Frank Time:2023-05-05
Electrical grade aluminum bus bar
Electrical grade aluminum bus bar also know as ec grade aluminum busbar,The common aluminum electrical bus bar is usually 1060,1100,1350,6063,6101 aluminum busbar.
We are leading importer, exporter and supplier of Aluminum Busbar that are known for their excellent electrical conductivity properties & very good bending properties. These cater to the panels, switchgear, earthing & other electrical bus bar applications & related industries and are available in different sizes, thickness and widths as per the requirements of the clients.
Electrical aluminum bus bar is mainly used for electrical engineering,such as high and low voltage electrical appliances, power distribution equipment and so on. Compared to other aluminum bus bar, electrical grade aluminum bus bar have the advantage of lower resistivity and greater flexibility.
Properties of EC grade aluminium bus bar
Parameters

Aluminium

Copper

Relevant Standards

IEC 60105
ISO 209-1,2

IEC 60028

Physical Properties
Chemical Composition
Specific Heat gm.cal/℃
Density gm/cm2
Melting Point ℃


0.092
2.91
660

99% pure
0.220
8.89
1083
Mechanical Properties
Ultimate Tensile Strength kgf/mm2
Ultimate Shearing Strength kgf/mm2
Elastic Modulus kgf/mm2
0.2% Tensile-proof Strength kgf/mm2

20.5/25
15
6,700
16.5/22

22-26
16-19
12000
60-80% of tensile strength
Electrical Properties
Specific Resistance ʋʊcm
Volume Conductivity ʋʊmm2
Conductivity % IACS
Co-efficient of expansion mm/m/℃

3.133
31.9
57
2.3*10-5

1.7241
58
100
1.73*10-5
dimensions
Width (mm)
Thickness(mm)
Tolerance

15 -250 mm,
2-20mm
0.5%
Specifications:

Ultimate Tensile Strength, psi: 27,000
Yield Strength, psi: 21,000
Hardness: 60
Chromium: 0.1 max
Copper: 0.1 max
Iron: 0.35 max
Magnesium: 0.45 - 0.9
Manganese: 0.1 max
Remainder Each: 0.05 max
Remainder Total: 0.15 max
Silicon: 0.2 - 0.6
Titanium: 0.1 max
Zinc: 0.1 max

Type of
Electrical grade aluminum bus bar
Electrical Grade: 1100
Electrical Grade: 1350
Electrical Grade: 6101
Electrical Grade: 6063
Aluminum Bus Bar Plating Options
Silver, Tin, Nickel

Aluminum Bus Bar Insulation Options

Heat Shrink, Powder Coat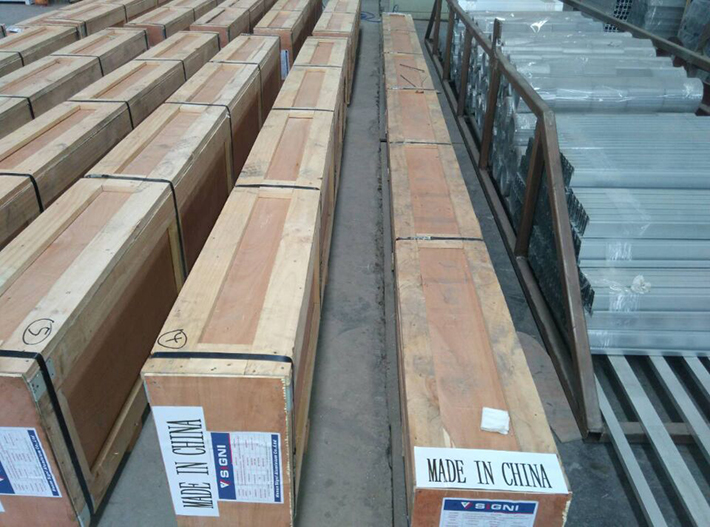 ---